British scholar Dr. Steven Hurst, who works at Manchester Metropolitan University in the politics section of the department of history, politics and philosophy, in an exclusive interview makes a point on whether the Trump administration differs from previous U.S. governments, responding to key matters concerning U.S. foreign policy.
For years you have been researching, writing and teaching on U.S. foreign policy, which is your area of specialization. In one of your books you handled theories/approaches concerning U.S. cold war foreign policy, and you evaluated/criticized these theories. Corporatism, which in general emphasizes the cooperation between politicians in Washington and American business sectors, was one of them. Would you think that the common idea that American foreign policy makers and giant companies shape U.S. foreign relations together is acceptable?
Corporatism, as understood in diplomatic history, suggests a particular form of state-business cooperation in a relatively specific period of history – the 1920s to the 1940s. Because corporatist theory is based on the existence of a specific stage in the evolution of capitalism; it is problematic to suppose that we can apply the concept to the contemporary world. Corporatism had at its core an ideology of "productionism." According to this view, the economic conflicts of the 1920s and 1930s were a product of insufficient material wealth leading to class conflict as groups struggled to increase their share of that wealth. By developing techniques to ensure sustained economic growth, without the recurrent recessions that produced economic conflict, officials believed they could ensure that all economic groups could gain simultaneously and thus that class conflict could be minimized. That sustained economic growth would be secured by allowing the market (and business) to control the processes of production while the state contributed via counter-cyclical fiscal and monetary policies to mitigate the risks of boom and slump. In foreign policy, the objective was to create an international economic system based along similar lines in order to avoid the kind of global economic crash that had led to the Great Depression, economic nationalism, the rise of Nazism and, ultimately, the Second World War.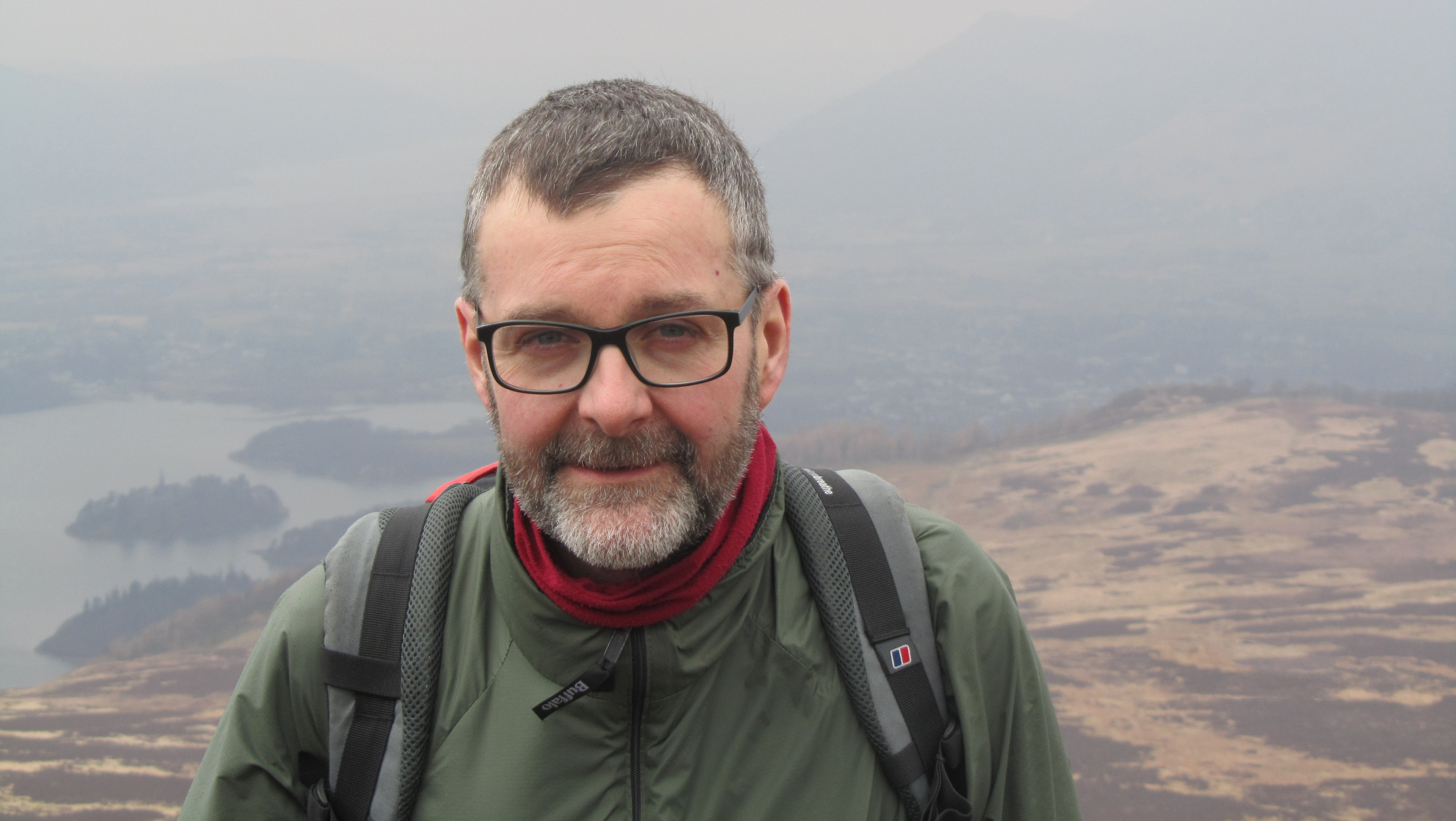 Corporatism is thus based around what we might call a Keynesian understanding of how to manage the economy at both a national and a global level. As such, it has questionable relevance to the contemporary world where Keynesian ideas still remain somewhat out of fashion. Clearly, there is a relationship between the American state and business, and serving the interests of American business will always be an objective of the U.S. government, if only because the fate of governments hinges largely on their ability to provide for the welfare of their citizens through the fostering of economic growth. Conceptualizing the exact nature of that relationship in the early 21st Century is more difficult. On the one hand the biggest corporations are more powerful than they have ever been, and not just economically. The ability of giant technology companies to influence politics is now enormous. On the other hand, it is too simplistic to suggest that politicians, and U.S. foreign policy, are somehow controlled by those corporations. Trump's imposition of tariffs on Europe and China, for example, clearly benefits only a relatively-limited segment of the U.S. business sector, and is opposed by most of the internationally-oriented American corporations.
Overall, therefore, I would suggest that it is certainly true that the U.S. government works with major corporations and seeks to promote their interests, but that is to be expected of any government. In doing so, however, the behavior of the American state is not determined by big business, as Trump's actions demonstrate.
After a divisive campaign marked by fierce clashes over race, immigration and other cultural issues, Americans will cast votes on Tuesday to determine the balance of power in the U.S. Congress and shape the future of Donald Trump's presidency.The first national elections since Trump captured the White House in a stunning 2016 upset will be a referendum on the polarizing Republican president and his hardline policies, and a test of whether Democrats can turn the energy of the liberal anti-Trump resistance into victories at the ballot box."Everything we have achieved is at stake tomorrow," Trump told supporters on Monday night in Fort Wayne, Indiana, at one of his three rallies to stoke turnout on the last day before the election.All 435 seats in the U.S. House of Representatives, 35 U.S. Senate seats and 36 governorships are up for grabs on Tuesday in elections focused on dozens of competitive races from coast to coast that opinion polls show could go either way.What's wrong with America?Democrats are favored by election forecasters to pick up the minimum of 23 House seats they need for a majority, which would enable them to stymie Trump's legislative agenda and investigate his administration.Republicans are expected to retain their slight majority in the U.S. Senate, currently at two seats, which would let them retain the power to approve U.S. Supreme Court and other judicial nominations on straight party-line votes.But at least 64 House races remain competitive, according to a Reuters analysis of the three top nonpartisan forecasters, and Senate control was expected to come down to a half dozen close contests in Arizona, Nevada, Missouri, North Dakota, Indiana and Florida.Democrats also threaten to recapture governor's offices in several battleground states such as Michigan, Wisconsin, Ohio and Pennsylvania, a potential help for the party in those states in the 2020 presidential race.At least 34 million Americans cast votes earlyIn a last-minute controversy, NBC, Fox News and Facebook on Monday pulled an ad by Trump's campaign that critics had labeled racist. The 30-second spot featured courtroom video of an illegal immigrant from Mexico convicted in the 2014 killings of two police officers, juxtaposed with scenes of migrants headed through Mexico.Critics, including members of Trump's own party, had condemned it as racially divisive. CNN already had refused to run the ad, saying it was "racist."Voter turnout could be the highest for a midterm election in 50 years, experts predicted. About 40 million early votes were likely cast, said Michael McDonald, a professor at the University of Florida who tracks the figures. In the last such congressional elections in 2014, there were 27.5 million early votes.FEARS OF IMMIGRANTSDuring a whirlwind six-day blitz to wrap up the campaign, Trump repeatedly raised fears about immigrants, issuing harsh warnings about a caravan of Central American migrants moving through Mexico toward the U.S. border.A debate about whether Trump's biting rhetoric encouraged extremists erupted in the campaign's final weeks after pipe bombs were mailed to his top political rivals allegedly by a Trump supporter who was arrested and charged, and 11 people were fatally shot at a Pittsburgh synagogue.But on the eve of the election, the president said in an interview with Sinclair Broadcasting that he wished he had a softer tone during his first two years in office – even as he continued his relentless attacks on political rivals.Trump blamed the political vitriol on election season."I'd love to get along and I think after the election a lot of things can happen," Trump said. "But right now they're in their mode and we're in our mode."Many Democratic candidates in tight races shied away from harsh criticism of Trump, focusing instead on bread-and-butter issues like maintaining insurance protections for people with pre-existing medical conditions and safeguarding the Social Security retirement and Medicare healthcare programs for senior citizens.But Democratic former President Barack Obama hit the campaign trail in the election's final days to challenge Trump, questioning his policies and character."How we conduct ourselves in public life is on the ballot," Obama told Democratic volunteers in suburban Virginia who were working for Senator Tim Kaine and House candidate Jennifer Wexton, who is challenging incumbent Republican Barbara Comstock.
So, corporatism helps explain Washington's decision-making on global context to some extent. What about the incumbent U.S. government? Would you think that we have already been drawn into an almost new kind of Cold War?
I guess I have already answered this question to some extent in my first answer. I certainly don't think Trump's actions can be explained by his responsiveness to 'big business'. Most internationally-oriented and competitive U.S. business sectors do not support the tariffs Trump has imposed. His actions would seem to be driven primarily by political considerations and a desire to respond to the demands of his white working-class base in states in the U.S. "Rust Belt."
What is the striking difference between the Trump administration and previous American administrations in terms of collaborating with allies and challenging rivals?
Trump is, albeit without any real, thought-through ideology, an old-fashioned right-wing American nationalist of the kind who really hasn't been anywhere near power since the 1930s and 1940s. Someone like Charles Lindbergh or Robert Taft might be an appropriate analogy. In terms of the schools of thought outlined by Walter Russell Mead, he would best be defined as a "Jacksonian" – populist, nationalist, xenophobic; distrustful of elites of all kind (including business elites) and hostile to free trade. Jacksonians believe that the U.S. is uniquely virtuous but have no interest in seeking to extend the benefits of their system to others. They are isolationists by inclination, but if they feel threatened then their instinct is to respond with maximal violence.
Americans are descending on polling stations in droves Tuesday for this year's midterm elections.Most voting locations began opening between 6 a.m. and 7 a.m. local time on the East Coast (1100GMT and 1200GMT), with polling stations in the central and western U.S. set to open around the same times in their time zones. Vermont, however, was the earliest to open at 5 a.m. (1000GMT).Spirits were high at the opening of a polling station in Virginia, with a large line of voters waiting to cast their ballot."It's very important. And the people need to get out, this is your right. Hopefully everyone will come and vote," said Bobby, a security guard and resident of Virginia.Control of Congress, and verdict on Trump, at stake in US electionsMore than 36 million Americans have already cast ballots in early voting, according to data compiled by the University of Florida's United States Elections Project. That is 17 million more than those who voted early in the 2014 midterms as polling indicates an energized American electorate.All 435 seats in the House of Representatives are up for grabs, as are 35 seats in the 100-member Senate.Republicans currently control both chambers, but the Democratic Party is seeking to pounce upon discontent among some voters to make inroads in the federal legislature.At stake is the future of U.S. President Donald Trump's legislative agenda. He is set to round out the final two years of his first, and possibly sole, term in office.What's wrong with America?"I used to be a lot more impartial about the party that I vote for. But now I lean a little more to the left thanks to him," Sarah Greene, a 39-year-old resident of Virginia, said in reference to Trump.While Democrats currently trail far more in the House, it is that chamber where their efforts are most likely to bear fruit, with projections estimating they will take a majority there. In the Senate, most of the seats up for election are Democratic, making more difficult their task of taking additional seats in the chamber, where Republicans hold a razor thin 51-49 majority.Should Democrats take either chamber, Trump's already complicated ability to drive policy would face further obstacles as Democrats oppose him uniformly on all of his major goals, from immigration to efforts to eliminate the U.S.'s healthcare law.Beyond national politics, state and local elections will see voters decide on a host of smaller "down-ballot" races that include 36 state gubernatorial races.For many voters, local issues are what motivated them to go to the polls and vote."Any issue that is related to our first responders is always important to me," Greene added.At least 34 million Americans cast votes early
The problem for Washington's allies is that the kinds of alliance relationships which have been central to U.S. foreign policy since 1945, like NATO, and the broadly free-trade philosophy which has governed U.S. global economic policy, are rooted in a quite different set of worldviews, blending liberalism and realpolitik. Trump doesn't share the underlying assumptions of those worldviews and hence he rejects the policies that follow from them. Liberals regard free trade as a positive-sum game and thus a good thing. They believe that it maximizes welfare overall even if certain sectors of the economy may be hurt by foreign competition in the process. Trump doesn't accept this (and probably does not understand the thinking behind it) and thus sees U.S. economic relationships with allies like Europe as fundamentally competitive rather than mutually beneficial. His hostility toward NATO comes from a similar place. All U.S. presidents have chafed at the failure of the European states to bear enough of the burden of collective defense, but they have accepted that "free-riding" as a cost worth paying because of the other benefits NATO brings – U.S. influence over its European allies, stability in Europe, and the containment of Russia. Trump just sees the costs and appears unable to grasp the benefits.
A bloody weekend in America followed a week of suspense, during which bombs were intercepted in the mail. By Sunday evening, 13 Americans had been killed, several injured, a string of assassinations-by-mail averted, and three Americans were in custody awaiting trial.Throughout the week, pipe bombs were mailed to leaders of the Democratic Party, including two former U.S. presidents. By Friday, police had managed to trace the bombs to one of the Republican supporters of President Donald Trump. The list of bomb recipients was composed of American personalities whom Trump had made a target of his vitriol.On Saturday, a white supremacist entered a Synagogue in Pennsylvania with an assault rifle and three handguns. He opened fire, killing 11 and injuring many others. He was subdued and taken to court on charges of hate crime.At least 34 million Americans cast votes earlyOn Sunday, another white supremacist — this one in Kentucky — tried to commit a hate massacre by forcing his way into a church with a predominantly African-American congregation. When he failed, he went to a nearby store, shot dead a 69 year-old African-American in front of his 12 year-old grandson, and fled to a nearby parking lot, where he ran across another African-American, whom he also killed. Police later arrested the white supremacist murderer.America's bloody weekend came amidst reports showing a spike in hate crimes. According to the Anti-Defamation League, hate crimes against American Jews have increased, this year, by 57 percent.But hate crimes do not spike by themselves. Their uptick requires agitation, which many believe to have been on the rise since the election of President Donald Trump in 2016. For Trump supporters, elections a battle for his vision of AmericaSince he first ran for office in 2015, Trump has used all kinds of verbal abuse against anyone who disagreed with him. Trump even encouraged his partisans, during his rallies, to assault journalists. He praised a Congressman who, during his electoral campaign, body-slammed a reporter. Trump repeatedly accused the media, which he calls Fake News, of being "the enemy of the people". More often than not, it is Trump's statements that have proven to be false, compared to accurate reporting in the mainstream media.But Trump's biggest sin came last year, when he refused to denounce white supremacists after they had held a rally in Charlottesville, Virginia, during which one of the supremacists rammed his car into a crowd of opponents, killing a young woman. Despite slogans shouted such as "Jews will not replace us", Trump insisted that there were "fine people on both sides" of the Charlottesville event, stopping short of unequivocally denouncing the white racists.Trump's speech has not only been directed against his opponents and America's minority groups — such as Jews, Muslims, Latinos and African-Americans — his style has been ruling through continuous campaigning, whether for his reelection in 2020 or for mid-term elections, scheduled for today.US 2018 Midterm Elections: further deconstruction or braking?In his ongoing campaign, Trump has been using keywords that experts describe as "dog whistles". These are words or ideas that Trump throws into his statements and speeches to make sure that his partisans are always scared and ready to vote."Dog whistles" mean that Trump has to go after immigrants, Islam and others, out of which he can create scarecrows. The problem is that when Trump threatens the Republican base, a few Republicans take his threats seriously and, instead of voting only, decide to take matters into their own hands. The guy who shot at the Tree of Life Synagogue wanted to stop the work of the Hebrew Immigrant Association Society (HIAS), started in 1881 and designed to help assimilate refugees in America, regardless of their ethnicity, religion, or skin color. The guy who mailed bombs wanted to kill every one of the Democrats whom Trump blames for America's ills.Ever since his election in 2016, Trump has stirred hate speech, and the result has been a corresponding rise in hate crimes. If Trump was a non-American living anywhere around the world, the U.S. government would have seen him as an agitator of violence worthy of silencing.Over the past decades, America has spent a substantial amount of resources in an effort to counter global hate speech, the root cause of terrorism. Trump's hate speech is exactly what the U.S. has been trying to fight and eradicate around the world. The problem is that the person who is spewing hatred is himself at the top of the same government that has dedicated decades to fight hate speech and consequent terrorism.The election of Trump has turned things upside down in the U.S. and around the world, and not in a good way. Those who are hoping for a restoration of things back to normal may have to wait out Trump's presidency, but, looking from now, this may not be the case even in 2020.By Hussain Abdul-Hussain, a Washington-based political analyst. He has written for The New York Times, The Washington Post, and Kuwaiti daily Al-Rai, among others.
The US government announced not only its withdrawal from Paris Climate Accord but also unilaterally withdrew from the Iran nuclear deal. Both steps garnered much anger from Europe, mainly from Germany and France. Can we call it a kind of rivalry among the allies in the West in terms of raison d'etat?
Trump obviously poses a major problem for the leaders of Western Europe. His worldview is so at odds with theirs that it is extremely difficult to paper over the cracks and to maintain a façade of unity. I'm not sure that rivalry is quite the right word, since Europe does not actually have the full-spectrum of capabilities, or the necessary unity, to act as an effective rival to the U.S. Nevertheless, there is no disguising the extent to which this is now a relationship that is more conflictual than cooperative. As such it poses real challenges to Western Europe, not least in terms of security, where it has been used to relying on U.S. military power to compensate for its own limited abilities for decades.
As a specialist from the U.K. on U.S. politics, how do you see the "special relationship" between these two countries at the moment? Britain, after more than 40 years, decided to open a military base in the Persian Gulf to protect oil shipments in Euro-Asian routes. Is it because London, which has relied on Washington since the 1970s after the withdrawal from east of Suez, does not trust American policy makers anymore?
I don't think there is a special relationship and I'm not sure that there has ever really been one. The U.K. has certainly been an important U.S. ally over the years and this has, in turn, manifested itself in U.S. support for the U.K., but that support, and that relationship, has not been more 'special' than those that the US has had with other key allies like Germany or Japan.
I doubt that the opening of a base of this scale can really be seen as Britain preparing to go it alone. If anything, it is more likely an attempt to curry favor with Washington by demonstrating that the British, unlike the other Europeans, are not just going to "free-ride" on the U.S. military. It also reflects the continued belief of successive U.K. governments that the U.K. is a "major player on the world stage," to quote Defense Secretary Gavin Williamson.
At least 34 million Americans have cast ballots as of Monday in early midterm election voting, according to the University of Florida.The University of Florida's Election Project has been tracking the number of early votes cast this year down to each state and then comparing them with the early voting totals for the past elections.The tally exceeds the total amount of early votes in the 2014 midterm election, which was 27 million according to the New York Times.Midterm elections generally do not draw as many voters as a presidential election. The number of early votes for the 2016 presidential election was at least 47 million, however, the current tally is much closer to that number than past midterm elections.For Trump supporters, elections a battle for his vision of AmericaVoters will decide every U.S. House of Representative seat and more than one-third of Senate seats.Voting totals have exceeded the previous totals in at least 27 states across the U.S.The state of Florida has topped 5 million early votes, near the total number of overall votes cast by the state in 2014, which was around 6 million votes.The University of Florida found 42 percent of early voters were Democrat while 36 percent Republican.US 2018 Midterm Elections: further deconstruction or braking?Early voting gives the electorate another option to cast their votes and is meant to make it easier to make it to the polls, however, some politicians claim it leads to voter fraud.Former U.S. President Barack Obama encouraged early voting during his 2008 campaign and in 2012 became the first president to cast his ballot early.Meanwhile, U.S. President Donald Trump issued a warning to so-called fraudsters."Law Enforcement has been strongly notified to watch closely for any ILLEGAL VOTING which may take place in Tuesday's Election (or Early Voting). Anyone caught will be subject to the Maximum Criminal Penalties allowed by law. Thank you!" Trump said in a tweet Monday.While laws vary from state to state, 37 offer some form of early voting.
What advice would you give those who want to study US foreign policy? Where should they start from and what kind of methodology do you put forward for them?
Study what you want to study and don't get too hung up on what is or isn't fashionable. The same thing goes for theory and methods, though one needs to be aware of contemporary trends and understand that if your approach is not particularly in tune with the "zeitgeist" then it may make life a little bit harder for you.
By Dr. Cafer Talha Seker